Latest News
5/5/20
doctorlink
We have been looking at how we can improve access to Practice services; DoctorLink is our new online service where you can:
Access advice
Book appointments online
Request Repeat Prescriptions
Request Fit/Sick Notes
Sign-up is simple and you can create an account here https://app.doctorlink.com/theelmsmedicalpractice/register
For all urgent appointment, we ask that you undertake a symptom assessment through DoctorLink.
The symptom assessment will ask you a number of questions to help to identify your problem.
The outcome of your assessment will direct you to the right treatment, whether emergency care, your GP, nurse or self-care.
If your outcome indicates that an appointment is required at your GP Practice, you simply click on the "book an appointment" button and book your appointment directly.
If no appointments are available, you will see a "request an appointment" button, please click this.
Once the request has been submitted, you will then be contacted by the Practice Team, to arrange an appointment within the identified timeframe (as outlined in the outcome of your symptom checker). 
---
18/8/20
Telephones
Due to a power incident at a data centre, our capacity for incoming telephone calls is currently reduced. 
We are in contact with our telephone service provider, and hope to restore normal service as soon as possible.
We apologise for any inconvenience. 
---
25/1/21
Covid Vaccination Programme
Covid-19 vaccines will be delivered to residents of the Hoo Peninsula by teams of staff from both The Elms Medical Practice and Highparks Medical Practice. 
Patients will be called in the order determined by the Joint Committee on Vaccination and Immunisation (JCVI). 
The local vaccination centre is located at Miller Way, Wainscott, Kent ME2 4LP. From Hollywood Lane, please turn into Jarrett Avenue, and then take the the first left into Miller Way. 
Parking is very limited. You may wish to consider being dropped off and later collected. 
Please do not arrive too early.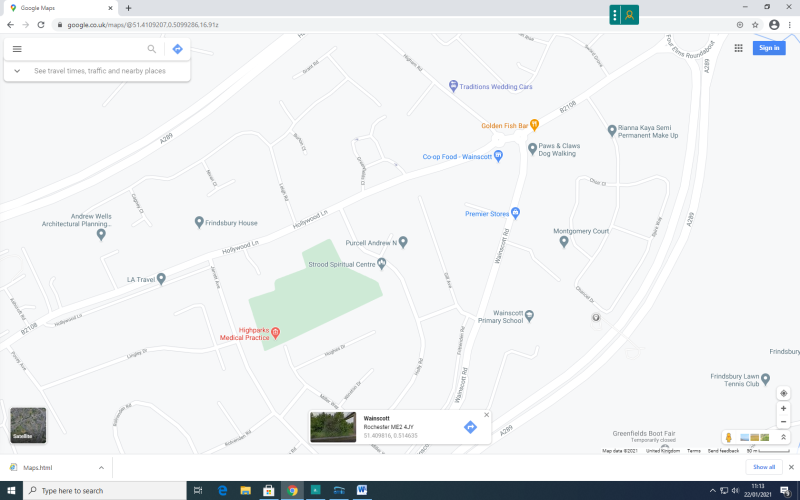 ---